Call for Proposals – Mind and Brain Annual Conference
This annual conference will bring together scholars and researchers from all areas whose work concerns important issues involving the mind and brain. Submissions may concern traditional such as epistemology, cognition, reasoning, theory of action, consciousness, and philosophy of mind; topics may have a theoretical, practical or historical focus. We welcome submissions from a wide range of disciplines, including philosophy, the social sciences, critical studies (including gender and sexuality studies, disability studies, race studies, and critical legal theory…), law, education, linguistics, the neurosciences, and the pharmaceutical and medical sciences as well as other relevant disciplines and fields. Each paper session will have 20 minutes for presentation followed by a 20 minutes Q/A session. Please submit an abstract of no more than 500 words excluding bibliography. Abstracts should be submitted electronically by 1 August 2018.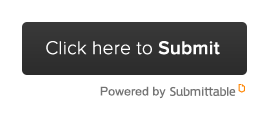 Additional Details
Papers presented at the Mind and Brain conference will be eligible for inclusion in a proceedings issue of the Journal of Cognition and Neuroethics (JCN). The Journal of Cognition and Neuroethics is a peer-reviewed, open access journal published online, aimed at the cross-fertilization of research in neuro-, bio- and medical science and related fields as well as scholarship in normative disciplines that focus on legal, social and ethical and policy issues. JCN is committed to presenting wide ranging discussions. We are looking to publish works that explore ideas, concepts, theories and their implications across multiple disciplines and professions. For additional journal information, see http://www.cognethic.org/jcn.html.
The Mind and Brain conference is co-sponsored by the Center for Cognition and Neuroethics and the Philosophy Department University of Michigan-Flint. The Center for Cognition and Neuroethics promotes both the exploration of the conceptual foundations of the neurosciences and the study of the implications of their advances for society in the legal, political, and ethical realms. CCN will disseminate this knowledge to as wide an audience as possible through publications, seminars, and other media. We engage in activities across multiple disciplines and professions that allow opportunities for intellectual synergy and increased impact by creating, fostering and supporting research and educational collaborations and communication. For more information about CCN see http://www.cognethic.org or contact Dr. Jami Anderson at anderson@cognethic.org.